feature

celebrating 30 years of standing together with PRIDE

This year, as Chevron commemorates the 30th anniversary of our PRIDE employee network, we celebrate the spectrum of identities and experiences across our workforce and the intersections that make each of us unique. Ensuring that our individual layers are seen, heard and valued matters and supports our efforts to activate a truly inclusive culture. Together, with PRIDE, we deliver a better future for all – and help advance a world where everyone belongs.
video
honoring PRIDE across chevron
Throughout Chevron, employees gathered together to commemorate the 30th anniversary of our PRIDE employee network. See the celebrations around the company.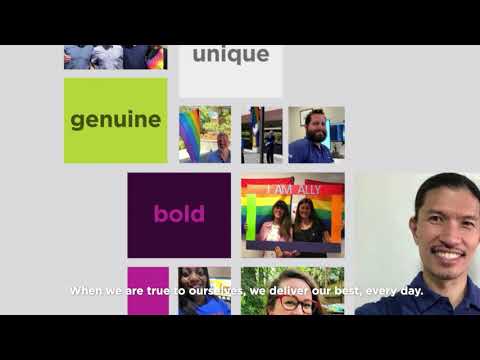 advancing LGBTQ+ equality
Since 1991, Chevron's PRIDE network has built a foundation for LGBTQ+ equality in our workplace. Experience our journey over the past 30 years.
1991 chevron lesbian and gay employees association is formed
Chevron's first sanctioned employee resource group starts with a vision to enhance our work environment through embracing diversity and promoting LGBTQ+ contributions to the enterprise.
1993 sexual orientation added to nondiscrimination policies
Chevron becomes the first major U.S. oil and gas company to add "sexual orientation" to its nondiscrimination and Equal Employment Opportunity policies.
1997 chevron offers domestic partnership benefits to employees
Chevron becomes the first major U.S. oil and gas company to offer domestic partnership benefits to same-sex families.
2012 chevron expands health care benefits to transgender employees
Along with this transgender health care milestone, the Chevron PRIDE employee network commemorates its 20-year anniversary with celebrations spanning the globe.
2019 chevron named one of the "best of the best" corporations in America
The National LGBT Chamber of Commerce honors Chevron for its commitment to diversity and inclusion across all communities.
2021 chevron earns 16th perfect score on corporate equality index
The Human Rights Campaign Foundation recognizes Chevron's continued efforts to establish and implement best practices to ensure equality for LGBTQ workers and their families.
you may also be interested in