education
Our investments in education are long-term and far-reaching, and our support for science, technology, engineering and math (STEM) education helps communities prosper and gives everyone partnership in the process. We work to create innovative education programs that position the next generation of problem solvers to tackle the most complex challenges of the future.
If people and communities are to thrive, education and job training are of critical importance. A workforce armed with the skills needed to succeed in the jobs of tomorrow is important not only to the success of our business, but also to a country's ability to compete in the global marketplace. We focus on improving instruction in the key subjects of science, technology, engineering and math (STEM) and on helping provide the career and technical training that can lead directly to well-paying jobs.
Working with our partners, we take a comprehensive approach to investments in education by getting students excited about STEM and encouraging them to pursue STEM courses and, ultimately, STEM careers. We support educational standards and proven curricula that promote project- and problem-based learning. We also support teacher training, provide classroom resources, fund outside-of-school activities, and form partnerships with universities designed to strengthen faculty, curricula and student development. In addition to helping the communities where we operate, these investments help us. Tomorrow's Chevron engineers are today's schoolchildren.
partnering to support education
We're investing in workforce training and job skills development for the workers of tomorrow.
workforcedev
fab lab permian basin
The Fab Lab Permian Basin and the mobile Fab Lab at Odessa College provide workforce development education programs tailored to prepare participants for STEM-related careers.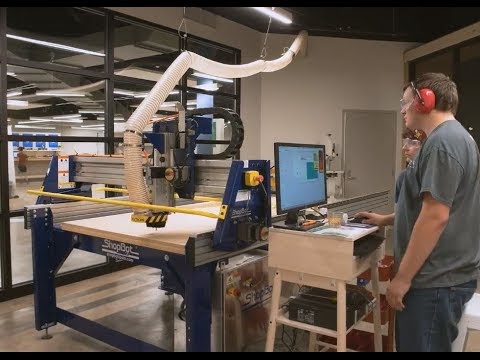 in 2019 more than
$71
million
was invested in education worldwide
more than
300,000
U.S. students have access to project-based engineering curriculum through our partnership with Project Lead The Way
since 2013
$532+
million
has been invested in education partnerships and programs worldwide
success stories
education and innovation
The Chevron Enjoy Science Project is a multiyear, $35 million public-private partnership in Thailand. The project promotes and improves STEM education and vocational training. Schools involved in the program are making marked progress in improving the quality of teaching and learning. The program has far exceeded its original target of 500,000 beneficiaries, with a reach of over 3 million students, teachers, technical workers and community members. Enjoy Science also delivered the first of its kind public-private partnership within the STEM and vocational education sectors in Thailand. The findings may help to guide the work and decisions of policymakers and educators in Thailand as they seek to establish more effective instructional interventions to ensure equitable access to quality education.
empowering women through STEM
In 2019, Chevron partnered with the Asian University for Women (AUW) during the Math and Science Summer School in Bangladesh, which helps aspiring female scientists and mathematicians enter top universities and start or consider STEM careers. An impressive 88 percent of students reported that the program helped prepare them for university, and 78 percent said they were more informed about opportunities in the STEM field and careers.
promoting global literacy
The Chevron Readers' Cup is a reading competition for schools, held annually by the Emirates Airline Festival of Literature in the United Arab Emirates. In 2019, the competition included over 2,000 student participants from 700 schools. Chevron provides books, supplies, prizes and staffing for the event. The competition is the world's largest celebration of the written and spoken word in the region.
Chevron also sponsors the Dubai Walk for Education, an event to help provide quality education to children in developing countries. In 2019, more than 15,000 participants representing more than 200 nationalities walked alongside millions of children from developing countries who must walk long distances daily to attend school.
Kazakhstan
Since 1993, TCO has invested over $1.9 billion to fund social projects and programs in Atyrau Oblast for the community and employees. In 2019, TCO budgeted $25 million for Egilik social infrastructure program, the majority of which was spent on the construction of kindergartens, schools and other social facilities. In addition, TCO spent more than $2 million as part of its Community Investment Program on projects to help improve the quality of health, education and development of social entrepreneurship in both the Atyrau and Mangistau Oblasts.
changing lives through human energy
In late 2019, Chevron was recognized by Kazakhstan's Ministry of Information and Social Development for their contribution to the country's development of social entrepreneurship. The newly established "Ozgerіs ustasy" awards (meaning "creator of change") reinforced the impact Chevron has had in Kazakhstan through its work with communities and partners to make social investments in programs that promote self-sufficiency, job growth and economic development.
ensuring teen safety
Every year, Technovation invites teams of girls from all over the world to learn and apply the skills needed to solve real-world problems through technology. In 2017, a team of high school girls from Almaty was one of 6 teams chosen (from 100 worldwide) to pitch their big idea at the Technovation "World Pitch Summit" in Silicon Valley, California. At the event, they received the Senior Division Grand for their mobile application that promotes teen safety. Developed in MakerSpace Almaty, the app, called QamCare – originating from the Kazakh word Qamqor, which means care and support – allows teens to send GPS coordinates to their loved ones in the case of an emergency.
Brazil
Since 2018, Chevron Brazil supports the project Transforming the Present and Building for the Future in São João da Barra municipality, the location of our company's shore base. In partnership with Instituto Aliança, the project has focused on ninth-grade students in public education with the short-term/mid-term goals to reduce the student dropout rates and improve school performance indices.